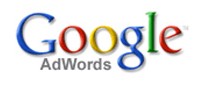 Google AdWords is a product which is well regarded with businesses online, therefore you may be wondering how it may possibly help bring more visitors to your website. It's beneficial to explain precisely what it is and the way it works, so you have the option to determine whether it is relevant for your organization.
AdWords Defined
AdWords is currently the primary source of income for Google. Text ads contain a single title line and two lines of text description, while image ads may vary concerning layout and size. These would be the ads which will appear in the sponsored link portion of a Google search result page, by the right hand side of the results or above the results.
So how exactly does AdWords work?
The expense having an ad placed in a search result with AdWords is determined by the "quality score" assigned to your ad by Google. This will likely check the performance history of your web site and the quantity of traffic it generates, as well as the relevance of the existing keywords showing on website. The location of your respective ad also will determined by bids of other advertisers, i.e. how much cash they may be prepared to pay for each click provided by an advertisement.
So is AdWords worth the cost?
This is really a matter of personal opinion, you may think that your web sites's search engine optimization should ideally focus on improving your rank on free listing or organic results page, or you might like the idea of paying to place your business higher. For many businesses, the decision hinges on the profit generated by converting a Adwords ad into a purchase, if an click costs $5.00 and your conversion rate on clicks is 25% for a product that's worth $500.00 then it's worth it – if the product is worth $2.00 in profit then it may be a waste of money. In any case, keywords remain essential to the success and proper placement of your business website.
We provide services to help you create and manage AdWords campaigns in Calgary, Red Deer, Edmonton and surrounding areas.