Managed CiviCRM Hosting — $125 USD/mo.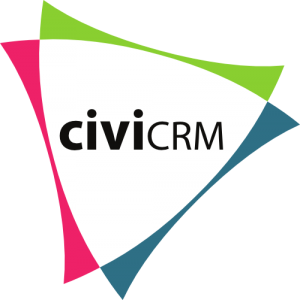 Managed Premium CiviCRM Hosting
Hosting, Maintenance, and Upgrades for CiviCRM and Drupal, Joomla!, or WordPress
We are a Canadian-based company that offers fast, reliable, secure, and private hosting for CiviCRM, Drupal, Joomla!, or WordPress. Our hosting stack is based on Nginx, MariaDB, and Redis with strict load and bandwidth monitoring and fail-over to ensure reliability.
Features
SSL certificate included – https:// for everyone!
Unlimited mail delivery via Amazon SES
SMS messaging using Twilio (.01/message)
Daily, Weekly and Monthly backups kept encrypted on Amazon's S3
Free migration and initial setup
Containerization of each site for easier maintenance and security
Includes hosting for Drupal, Joomla!, and WordPress
Hosting environment (meaning PHP and Nginx) is updated regularly
Server availability in Canada, Europe (Germany), or the United States
Staging environment to each site for development and maintenance testing
Unlimited storage, enough memory and CPU for your needs, guaranteed!
Includes maintenance and upgrades of CiviCRM and Drupal, Joomla!, or WordPress
Maintenance and Support
Simply hosting CiviCRM and Drupal, Joomla!, and WordPress is not enough! Software is continuously changing. Security issues and bugs are being identified and remedied. If your hosting provider and/or developer does not maintain your website, you can be assured that sooner or later your site will get hacked and all your private information will get compromised to the hacker. You are required by law to disclose this information, the fact that your site has been hacked, to your constituents which will further destroy your company's reputation and credibility. To avoid all of this, we have created our premium hosting service which keeps your site secure and reduces the risks of being hacked significantly. Every month we will review your site and apply any necessary security updates and bugfixes to both CiviCRM and the content management system that powers the frontend of your website. This goes a long way to keep your site safe and bug free!
Extras/Other Services
Site maintenance – We keep your CMS and CiviCRM updated — Included
We also provide performance hosting for $25/mo. per site without maintenance
Site development & phone support +500/mo.
Premium E-mail hosting via Rackspace +5/mo./account
About CiviCRM
CiviCRM is a web-based,  software for constituency relationship management for constituent relationship management. It is specifically designed for the needs of non-profit, non-governmental, and advocacy groups, and serves as an association management system. We support CiviCRM hosting in all over in Canada including Alberta, Ontario, Saskatchewan, Manitoba, British Columbia, and Quebec… and in cities like Calgary, Edmonton, Vancouver, Toronto, Ottawa, Montreal, Winnipeg, Kitchner and so on.
CiviCRM is designed to manage information about an organization's donors, members, event registrants, subscribers, grant application seekers and funders, and case contacts. Volunteers, activists, voters as well as more general sorts of business contacts such as employees, clients, or vendors can be managed using CiviCRM.
Includes mailing list features supported by Amazon's Simple E-mail Service
We use Amazon's SES to relay all of your e-mail making sure that all of your e-mails gets to their recipients.
Includes SMS features supported by Twilio SMS service in Untied States, Europe, and Canada
We use Twilio to relay SMS messages to any user that is in your constituent database.
Supported Content Management Systems
A Content Management System or CMS is hosted online software which allows publishing content online using an easy to use web interface. CiviCRM integrates with a number of open source content management systems that act as a frontend to your website, with CiviCRM acting as a backend.
Drupal, Joomla!, and WordPress
Drupal is an open source content management system licensed under the GPL. Drupal includes a number of powerful blend of features, and can support a variety of websites ranging from personal blogs, corporate brochures and large community-driven websites. Drupal also provides a number of free modules which add additional functionality to the platform.
WordPress is a state-of-the-art publishing platform with a focus on aesthetics, web standards, and usability. It is one of the worlds most popular blog publishing applications, includes tons of powerful core functionality, extendable via literally hundreds of plugins, and supports full theming.
Joomla! is an award-winning Content Management System (CMS) for building websites as well as a Model-view-controller (MVC) Web Application Development framework. Features include page caching to improve performance, RSS feeds, printable versions of pages, news flashes, blogs, polls, website searching, and language internationalization.