WordPress Web Design & WordPress Web Development — $3,000-25,000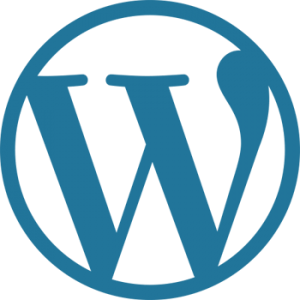 WordPress is a leading open source content management system or CMS. What began as a blogging tool has evolved into a content management system for simple and complex websites alike. WordPress continues to be a popular choice among website owners as well as website developers. In fact, it is used by 1 out of 4 of all personal and business websites all over the world. This statistic comes as no surprise because of the truly simplified but powerful features that WordPress offers.
We are Etopian Inc., a leading web development and web design company specializing in WordPress. If you are searching for expert web developers, who would love nothing more than to make your company a website – we're your company! Please contact us today to get started on building your next WordPress-powered website.
Why choose WordPress?
Why should you choose WordPress for developing your website? What does it offer that other content management systems do not? WordPress offers variety and efficiency – two things that you would need in creating a website that you cannot simply find in other content management systems.
WordPress offers a wide variety features and plug-ins that make for a unique and attractive website. Among these are the following:
Convenient updating – Indeed, WordPress takes pride in being an efficient content management system. Updating a website is very convenient through WordPress, wherever you may be. In fact, WordPress has an app that Android and Apple users can download for mobile publishing.
Media management – WordPress acknowledges that pictures (and videos) can speak louder than words, which is why it has media management features that make it easy for its users to upload, edit, store, and update different media such as pictures and videos.
Community interaction – The WordPress Community is perhaps one of the endearing facets of WordPress. A lot of its users stay loyal to WordPress because of its very valuable network.
Search Engine Optimization (SEO) – Search Engine Optimization has been a buzzword among companies and marketing firms today. As more and more consumers strive to become informed and rely on the internet for their information, search engine rankings become all the more important for websites and companies. WordPress offers a special SEO features to help website owners with gaining higher search engine rankings with their preferred keywords.
Social media cross-posting – To maximize your online reach, WordPress offers cross-posting to various social networking websites such as Facebook. It can also do cross-posting with email accounts.
Tips and reviews from WordPress personnel – Upping their customer service, key WordPress personnel themselves offers valuable tips on how to use WordPress more effectively, as well as reviews to help improve your website.
Tracking site traffic – Tracking site traffic is very important in developing a website, and WordPress can help you make this even more convenient. WordPress can give you information on your visitors such as how many visit your website at a certain time of day, and how they arrived to your website. We further integrate WordPress with Google Analytics for even better results.
WordPress E-commerce – Online businesses have been a hit in recent years. WordPress allows its users to make the most out of this booming trend by offering the WordPress E-commerce feature.
WordPress Multi-user – WordPress websites can be managed by multiple users without having to share accounts and passwords. This is especially useful for group blogs and journals.
Advertisement management – Whether your website is for personal or professional use, you can make money from your website through ads. WordPress' ad management feature allows website owners to facilitate their websites' advertisements conveniently and efficiently.
On top of its features, WordPress also takes pride in its user-friendly interface, making for an efficient and convenient web developing experience for its users. For instance, editing and managing website content can be done without changing the original HTML or PHP code. Content management has also been made easier with the page and post systems. Indeed, creating a website has never been made easier with WordPress.
To help facilitate your website development, it is of course always best to hire and consult professional website developers. One of the most trusted names in the market would be Etopian Inc.
Get a free, no strings attached, one hour website planning session!
Call 1-888-657-4005 or use our
contact form
.