Amazon Web Services (AWS) DevOPs – $75/hr. to 1,500/mo.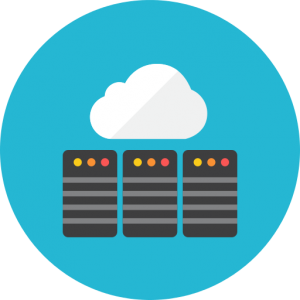 The "cloud" is one of the industry's hottest buzzwords today. If you have heard the term being frequently bandied about but can't quite grasp what it means, then here's a simple definition you can sink your teeth into. Cloud or – more specifically – cloud computing is all about hosting files and services over the Internet.
What Kind of Cloud Solutions Do You Require?
There are many cloud providers out there. We focus on Amazon Web Services or AWS. Amazon has been around for over a decade and has consistently provided cloud services to its customers with minimal down time. We trust Amazon, and you should too. We can hook you up to the exact type of cloud system that you require. If you only need virtual infrastructures supported by public clouds like the Amazon Web Services (AWS), the largest public cloud provider in the world today, then that's what we'll do for you. But if you want your own private virtual infrastructure, we can do that, too. Aside from actual setup and configuration, we can also provide you with the necessary tools to maximize the features offered by cloud computing.
Why Our Solutions are Unique and Effective
When we take on a new client, we don't make any assumptions. If anything, we believe that each company is unique and consequently has a unique need for a cloud application as well. Regardless as to the size and nature of application that your company requires, we will make sure that every aspect of it has been designed to suit your needs.
However, for that to happen we need to have our services fully integrated with your IT team. More to the point, we have to be full-fledged members of your company's IT team. But don't worry – it's all for your sake. We do this in order to fully understand how your company works and come up with an application that has the potential to become one of the most potent competitive advantages of your business.
AWS Cloud Architecture Consulting – $75/hr.
At first glance, cloud architecture may seem like building sandcastles in the air – but actually, it's a lot more technically complicated than that. Building your cloud network is not a matter of simply increasing its size on a per-need basis. You need to make sure that every part of it is working efficiently for your company's continued success.
If you are using AWS, you need to be more efficient in allocating your time and choosing which tools to use. Do you require the services of the Elastic Load Balancer? What about the data processing features offered by SimpleDB? If you can't answer these questions on your own, call us and we will figure it out for you.
AWS Cloud Engineering Consulting – $75/hr.
Cloud architecture is all about mapping out the things that you have to do. Cloud engineering, on the other hand, is about coming up with the actual infrastructure required for your plans to come to life and be of use to your company. At Etopian Inc. you won't just be given a set of papers and left to do things on your own. We'll be by your side from start to finish, thus ensuring that your cloud network will hit the ground running.
AWS Cloud Operations – $250-1500/mo.
You have built, designed, and launched the app and everyone is happy! Is it time to celebrate, right? Well, not quite – we still have work to do. In order to ensure a flawless performance from your cloud application, we perform regular maintenance checks and various other management tasks in order to ensure the following:
Immediately solve issues regarding components that are incapable of auto-scaling
Immediately apply patch-ups and other resolutions for anything that is not working 100%
Other Tools
As mentioned above, we know and understand that each situation is made unique by the parties involved and their respective needs. We know that our services will not always be able to completely cover your requirements. If that feels the case with your company, then we strongly urge you to contact us. Let us know exactly what you want and we will do our best to accommodate your request.
Once we start working, we want you to be completely reassured of our commitment to the project. As such, we have taken the necessary steps to ensure that our customer service is available 24/7 to respond to your concerns.
Let's Get Started Today
Call 1-888-657-4005 or use our
contact form
.