Drupal Maintenance Plans and Packages — $150/mo.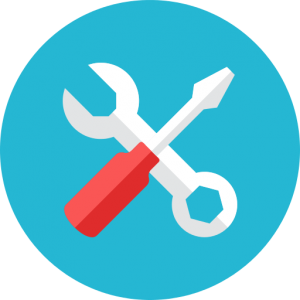 You have your site built and it's ready to go, everything is finished, right? Not quite! Software, especially online websites and applications, require upkeep to keep them from being compromised. That's where our Drupal maintenance service comes in, we maintain your Drupal site to make sure it stays functional and secure and continues to perform the way it was initially designed.
What's covered
A single dedicated Drupal site. We do not support multi-site or multi-domain sites.
The site must be on a server with shell access, git and drush. We recommend Etopian Managed Drupal Hosting or server management along with site management.
Includes updates to Drupal core as well as contributed modules, as long as there is a well-documents update path (e.g. if the contributed module has an automatic upgrade path from previous versions to new versions for instance from Views 2 to Views 3, we will provide major upgrades at no extra charge). However, if there is a release that does not have an automatic update, billable hours may be used to resolve the problem. We will contact you before making any changes to which additional fees might apply.
Does not include updates to custom site-specific modules, or contributed modules that have been patched for only this site — these types of updates require custom development and billable hours.
Module updates are prioritized according to security and necessity. We analyze if a module update fixes a vulnerability that could be exploited on your site — if we determine that your site is not vulnerable, we may not immediately update the module. However, we do eventually apply all module updates that do not break site functionality.
Updates will be applied to a cloned development copy of the site before being applied to production, at no extra charge.
Non-critical updates may be reviewed/approved by the customer before being deployed into production, or we can notify you after we have tested/applied the update. Let us know your preference.
Updates that break functionality on the site may be rolled back to earlier versions, unless they fix a vulnerability in your site. If an update is required that breaks functionality on your site, you may choose to have us disable that module, or use billable hours to fix.
Let's Get Started Today!
Call 1-888-657-4005 or use our
contact form
.