Python Developer Maintenance and Support – $1,500+/mo.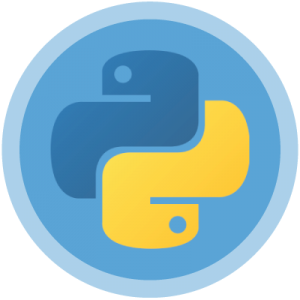 You have a custom Python application developed in Django, Bottle, Flask, Turbogears, or some other Python framework that someone at your firm has developed or was custom built for your company. Perhaps the developer is no longer with your company or maybe they are too busy or disinterested to look after the application that they have built.
Your company finds a lot of value in the custom app and feels that it is required for the continued functioning of your company. Python is always changing and evolving. You know your application might not run forever, and the longer it remains unmaintained the more difficult it will be to bring it under maintenance again. Perhaps there are bugs or problems in the application, or perhaps it works most of the time, but sometimes it breaks. Or it needs updates, changes or additions. Or you need to know how to do this or that, and you can't find anyone to show you or your administrative staff.
We have crafted this service for serious firms who depend on their custom software and need it to work 24/7, all year around. Applications that are solid, stay updated, and stay secure. This offer includes support, training, and even development to keep your custom Python application in good shape for the next ten years!
Pricing
The cost to maintain a custom application depends on the application. Our process is first do an analysis of the software to figure out what it's going to take to maintain it. We will send this to you as a report and a quote. If you accept the quote, then we have an on-boarding process to bring your application under our care. We will set up a development environment, version control, and other software to allow us to host and maintain your software. After these processes are complete, we will take over the maintenance of software. The minimum for maintenance of a custom application is $1500/month.
What are the benefits?
Don't have to hire an in-house web developer.
Keep your custom applications supported, updated, and secure!
Get your problems solved quickly.
Don't waste time on the phone talking to non-experts.
No communication barriers – North American developers.
Save time and money.
Low response times.
Very fast and secure hosting (optional).
What is included?
40 hours total per month
24/7 Tier-3 North American phone support always!
24 hour development response time.
Emergency application repair.
Fixes to design.
Bug fixes to code.
Site issues resolution.
Free application monitoring and backup.
Security updates.
Tutoring and/or training via Skype screensharing.
Hacked site recovery.
Adding new content, modifying existing content, etc.
Get monthly suggestions on site improvements.
Fast hosting with daily backups. (optional)
Let's Get Started Today
Call 1-888-657-4005 or use our
contact form
.