PrestaShop Services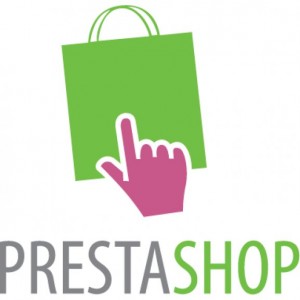 Tight competition among online merchants has prompted a lot of web developers to tailor their sites with the most advanced tools and strategy. Not everyone can emerge victorious in this quest, but most of those who know the nitty-gritty of the game enjoy high returns in online investment. It helps to have a partner in building your e-commerce site, especially when you intend to use the latest technology . Prestashop is a good e-commerce option, but like any other self-hosted e-commerce product it requires support and maintenance.
What is PrestaShop
Etopian Inc takes pride in its capability of maximizing benefits from PrestaShop Development E-Commerce Solution – revolutionary software crafted for Internet-based entrepreneur. This is an open source e-commerce solution that operates under an open software license. This means that clients are eased off from the rocket science process of web development, while ensuring that their hard-earned assets are not mindlessly exhausted.
This popular e-commerce solution was tailored to integrate exemplary web 2.0 innovations, including dynamicAJAXfeatures, and cutting edge web structuring facilities. Its platform is guaranteed speedy and light, albeit the complexities in the technology used.
This sophisticated (yet user-friendly) e-commerce software is touted by many companies as it can be used in crafting shopping carts without bogging down the system. Thanks, mostly, to the light weight of PrestaShop Development's database. This endows e-commerce sites a speedy processing capability. Rest assured that the website you whip out using the software can accommodate even data-hefty activities.
PrestaShop Development software may just be the most powerful and versatile product in the market by far. The high-grade Ecommerce Platform that it can provide can help you in developing e-shops without breaking a sweat. After all, the program comes with a wide array of features including SEO friendly URLs, templates, effective back-end admin panel, and user registration. These can effectively create a fully-functional online shop without whacking the limited skills of small and medium scale businessmen, who are yet to be well rounded in the e-commerce arena.
Needless to say, this particular program is perfect for fledgling entrepreneurs as it easy to download, install, use and update.
What does this mean to you as a business person?
 Through a sharp integration of PrestaShop Development in the E-commerce building process, you are in for a plethora of advantages that you cannot get elsewhere.
One of the great things about the software is that you can download it for free. Plus, it is compatible to different operating system with its shopping cart software running on MySQL database management system and PHP. It also comes with wide array of features that work well for building and launching, along with management of the most complicated online shop.
And you can achieve all of these without paying extra for licensing fee or registration.
Yet there's more to PrestaShop that makes it the most wanted software among businessmen. Among its many benefits include:
Versatility. Any Internet-based store can be easily customized or updated even on a whim, as long as the business runs on PrestaShop. You can either add or delete a feature based on your existing requirements.
Lightweight. No matter how tools you toss in the site, you can expect the page loading speed to be at its maximum. Prestashop is far from being weighty with only 6 MB size. The same strength makes the program easy to install.
Navigation-friendly interface. The ease of web browsing has a lot to do with your profits. Using the software ensures that you can skirt blunders even before they persist. The simple yet striking interface can effective guide the visitors from catalogues to shopping carts.
Availability of eclectic themes. Branding is not a problem with PrestaShop with the huge pool of themes that matches nature of business.
On a wider perspective, PrestaShop is also contributes to the reputation of companies. In the long run, businesses can enjoy concrete conviction from their customers through their untarnished character. This is because PrestaShop:
Regulates the flow of web content for greater customer satisfaction
Increases the ranking of your website in search engines through the built-in SEO tools
Provides simple item  catalogues
Prevents the website from cyber criminals through the secure purchase, billing, and order confirmation scheme
Gives special promos for items and irresistible store discounts and deals
Supports variety of languages and currencies, along with taxing systems of different countries to help you easier penetrate the international market
With these advantages laid out, you can easily infer that PrestaShop E-commerce Development software is ideal for enterprises that need all-out intensive branding and full control over their virtual shops. Even proprietors who are on the verge of closing their online biz can take advantage of the things the program has to offer.
Startup businesses can equally benefit from PrestaShop. Given its straightforward tools and platform for e-commerce website development, they can easily come at par with established companies in the industry.
Etopian Inc's services are known to be the most reliable and economic offerings in the market. And we made this positive buzz even louder as we provide ever-available customer support, impeccable quality of output, efficient earmarking of time and resources, quick development of website, on the dot delivery of projects, and 100% guaranteed satisfaction of entrepreneurs through our expertise in using PrestaShop.
With this, you are sure to receive Store Customization solutions for any e-commerce necessities.
It is through this innovative program that we excel in complex e-commerce site building, just as we wow a lot of clients through our most simplified development services.
You can then claim a significant corner in the vastness of the industry through the modernized and full facilities on offshore development unit. This can help you get past through colossal challenges in e-commerce site building across diverse fields.
We specialize in the following services for PrestaShop Development software users:
Basic e-commerce website building
Integration of e-commerce digital shopping cart
Development of plug-ins
Creation of pre-made store and templat designs
Formulation of store, modules and components
Online store maintenance
Customization of the Services
Our professional team is deeply acquainted to the appropriate usage of the software features including:
Multi-language support
User account creation
Automatic back-up system
Cross-selling
RSS Feed
Customer subscription
Product tagging
Tools for free shipping offers
You can rely anyone from Etopian Inc when it comes to the delivery of robust and impeccable PetaShop Development support and services.