Web Design and Web Development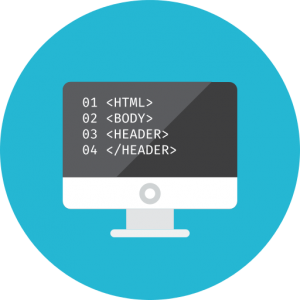 Are you looking for a creative alternative to redefine how you market your business online? Or maybe solutions to make your business website more enticing to potential buyers? Etopian Inc. is a boutique website design and website development company based in Calgary, Alberta. We offer a wide array of web solutions that will surely help in growing your business presence online.
Website Design and Website Redesign
We offer web design and development services using content management systems such as WordPress and Drupal and we also offer website improvement services such as redesigning existing sites to improve their aesthetics, functionality or conversion rates. Aside from marketing your business through the web, you could also seek our help with the management of your website and increasing the frequency at which your website is updated.
WordPress makes it easy for our developers to create enticing websites that are easy to edit, especially business sites wherein a business owner can change content by simply logging in and clicking a single button. If you'd prefer using your smart phone, we can accommodate that as well.
Responsive Website Design
In this global, mobile world you need a website that conforms to your visitor's platform. Responsive design in one way in which your website can cater to all of your visitors, not just those visiting your website using a desktop web browser. We can design or redesign websites to be responsive websites powered by content management systems like WordPress and Drupal that will automatically detect whether your customer is visiting your website using their desktop, their tablet, or their mobile phone and update your website automatically so it works perfectly with any device. This keeps you from having to pay for multiple versions of your website for desktops, tablets, and mobile visitors, and also saves you the effort required to keep multiple websites updated.
Professional Web Development
Etopian Inc. gives you quality work; our Calgary-based professional website development team can assist you in all your website design and development concerns. We tackle different areas of web design such as interface design, web graphic design, user experience and search engine optimization.
In regards to the web development process, our company works with our clients to attain the best outcomes based on our client's needs. We stay current with the latest web accessibility guidelines and we are well versed in the need for excellent usability in each and every project.
Top Notch Web Design and Web Development
Composed of a top notch team of web developers and designers, Etopian Inc. ensures our adaptability to our client's needs, and commitment to the project until it is up to our client's expectations. We offer punctuality in delivering our client's projects on time with excellent results while accommodating them with excellent customer service.
We offer a multitude of services in just one package, so what are you waiting for? Etopian Inc. is the solution to your web design and development needs.
Don't trust us? Perhaps Master SEO can change your mind. Click play on the Youtube video on the right.
Get a free, no strings attached, one hour website planning session!
Call 1-888-657-4005 or use our
contact form
.